On June 5, 2018 we completed the refurbishment of our new I-LOFAR Education Centre & Control Room at the
Rosse Observatory
, Birr Castle, Co. Offaly.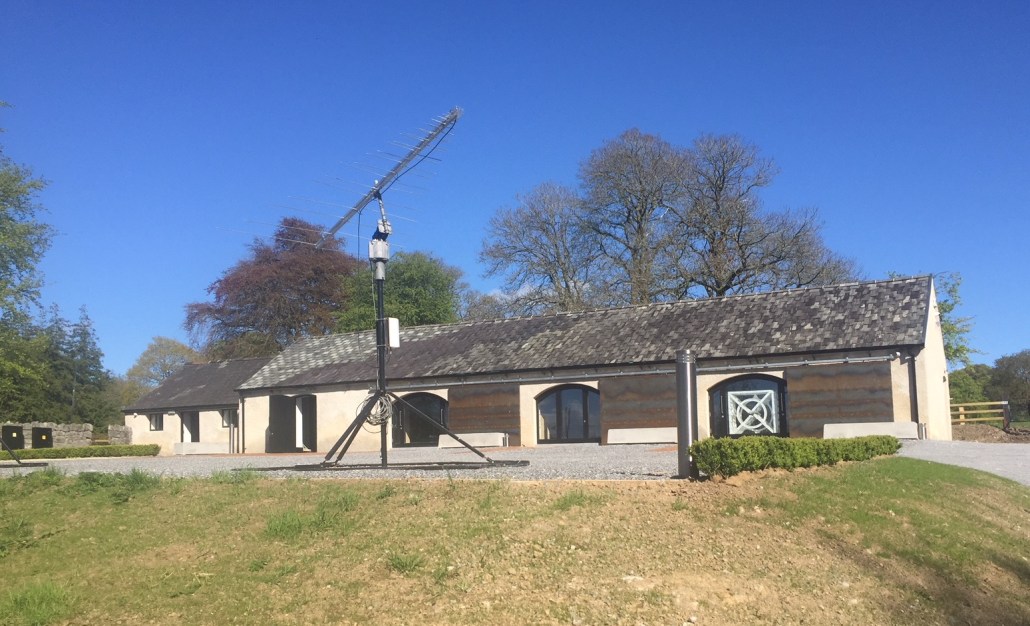 The Education Centre will be used to host groups of school children, university students, researchers, and tour groups interested in learning about the fascinating science and engineering of I-LOFAR. The Control Room contains computers to control I-LOFAR remotely and to processes the huge volumes of data that the array generates.
We've come a long way from the "Sheep Shed Control Room"!
The refurbishment was carried out by building contracts Bracken & Sons (Offaly), Cooney Architects, consultant engineers Fitzsimhttps://i1.wp.com/lofar.ie/wp-content/uploads/2018/05/Education-Centre-Final.jpeg?fit=1030%2C626ons, Doyle & Associates, and project managed by Trinity College Dublin Estates & Facilities.
Funding for the project has been provided by the Rural Economic Development Zone (REDZ), Department of Culture, Heritage and the Gaeltacht, supported by Offaly County Council and the Offaly Local Enterprise Office.
 For original article please click this link: http://lofar.ie/education-centre-handover/